The case relates to the death of a 7-year-old girl, who was admitted in September to the Fortis Memorial Research Institute (FMRI), Gurgaon. "This was the biggest negligence which has apparently taken the life of the patient", the minister added.
The above action has been taken keeping in view the report of the Committee that has found irregularities in functioning of the hospital administration. The family, billed almost Rs16 lakh when discharging Adya, alleged they were overcharged and that the hospital was negligent in her treatment.
The Haryana government had ordered the probe into the allegations after the central government had asked it to initiate an urgent inquiry into the case.
Haryana Health Minister Anil Vij terming the girl's death a "muder" reported PTI.
Speaking to reporters on Wednesday, Vij said, "In simple language, this is as good as a murder".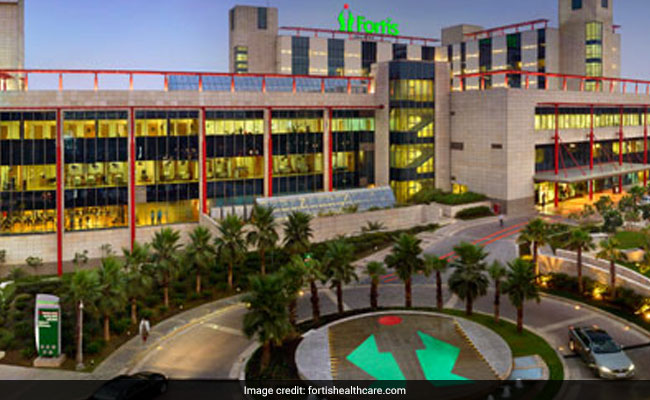 Fortis hospital Gurgaon overbilled family of 7-year-old Adya who died September 4
"In reference to the recent media reports on a fourmember government inquiry committee pertaining to the unfortunate death of Baby Adya, we are yet to receive a copy of the inquiry report", Fortis said in a statement. Her condition worsened to "dengue shock syndrome" and she was moved to the ventilator. "The girl was on a ventilator, but she was put in an ordinary ambulance, ventilator was withdrawn and an ambu bag was not provided in that, which became the cause of her death, which is a very serious irregularity", Vij said.
Other violations include a failure to report the case to the Civil Surgeon, as was required under the Epidemic Disease Act, and failure to adhere to the LAMA (leave against medical advice) policy, the channel said. Further, the hospital violated rules of blood bank by overcharging for the platelets. In addition, Haryana Urban Development Authority will also be requested to explore the possibilities for cancellation of lease of land given to the hospital. According to this MoU, the hospital was expected to provide 20% of its beds at cheaper rates to the Economically Weaker Sections (EWS), but it has not followed this condition, according to him.
Adya Singh was admitted to the Fortis Hospital on August 31 after she was diagnosed with dengue.
Addressing a press conference here, Vij shared the findings of the three-member committee set up to look into the charges by Adya's family on negligence in treatment and overcharging.
Aadhaar linking deadline will be extended to March 31, Centre tells SC
The Centre had made Aadhaar mandatory to avail various welfare schemes including PDS. The court has agreed to hear petitions challenging Aadhaar next for interim relief.